The cellar will initially consist of three rooms: 
a built-in shed, where destemming, wine-pressing and fermentation will take place;
a room for the steel tanks, which will be air-conditioned;
a room for withering, where a ventilation system and a dehumidification system will be provided if required by the climatic conditions.
In this last room, there will be a space for the wood.
This will be a temporary solution because, if the cellar is successful, our neighbour, Mr. Garola, has given us a shed where we will create a showroom and a suitable place for letting the wine age in bottles and oak barrels.
We have taken care of the structure down to the smallest detail, paying special attention to the roof, which is made with solid oak beams and the dampening system with terracotta tiles.
The external corners of the walls built with exposed bricks and the inner walls and the floor are covered in clinker.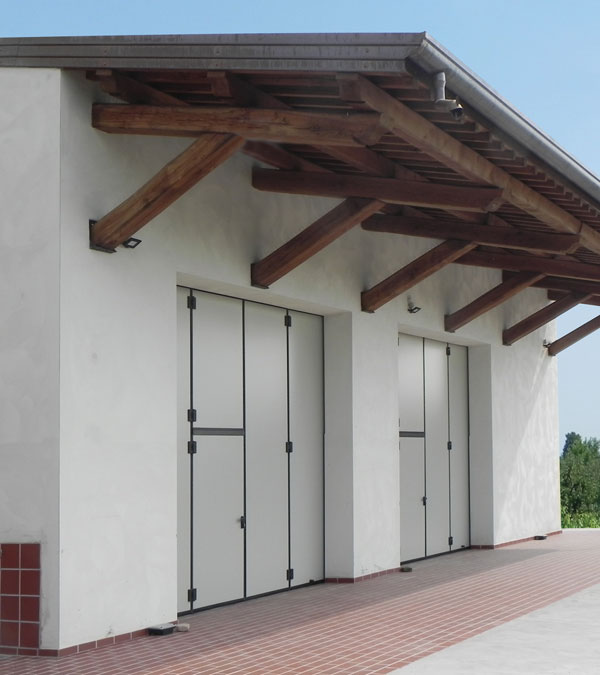 The chemical analysis defines the clay soil, rich in calcium, phosphorus, magnesium and zinc, useful elements to give body, flavor and minerality to the wine that can be produced.
Unfortunately, our territory has some contraindications for vines, though they can be overcome with some attention, a lot of passion and love for the environment.
Humidity is the main threat because it favours the attack of fungal parasites. To minimise this risk, we have adopted a guyot pruning system and vines that produce wide-spaced bunches, which makes it easier for the grapes to dry after the rain or in the morning after the night dew.
We have vines that produce bunches with berries, whose leathery skin makes the bunch itself less vulnerable.
Clearly in an environment like this one, arming organically is not very easy, but we set our minds to it, aware that some harvests will be lost and that the work and costs will certainly be higher than those generated with a conventional system.
We have also provided a withering area to produce, as well as passito, also wines to strengthen and give continuity to consumers in terms of aromas and flavours.
What we have illustrated above is the work carried out over the last 20 years with the aim of preparing a suitable environment for an organic vineyard and cellar.
The last 10,000 vines planted are the result of a selection of plants resistant to Peronospera and Oidium with the aim of also avoiding the use of sulphur and copper.
We have planted 50,000 vine plants and 30,000 arboreous plants, thereby creating, with hard work and a considerable economic investment, a small earthly paradise.
We believe that our efforts and commitment are shared and appreciated by those who will taste our products. In any case, a walk with our crossbreed dogs among the wonderful rows of arboreous plants or vines, appreciating their healthy growth in an environment livened up by any kind of animal, is priceless…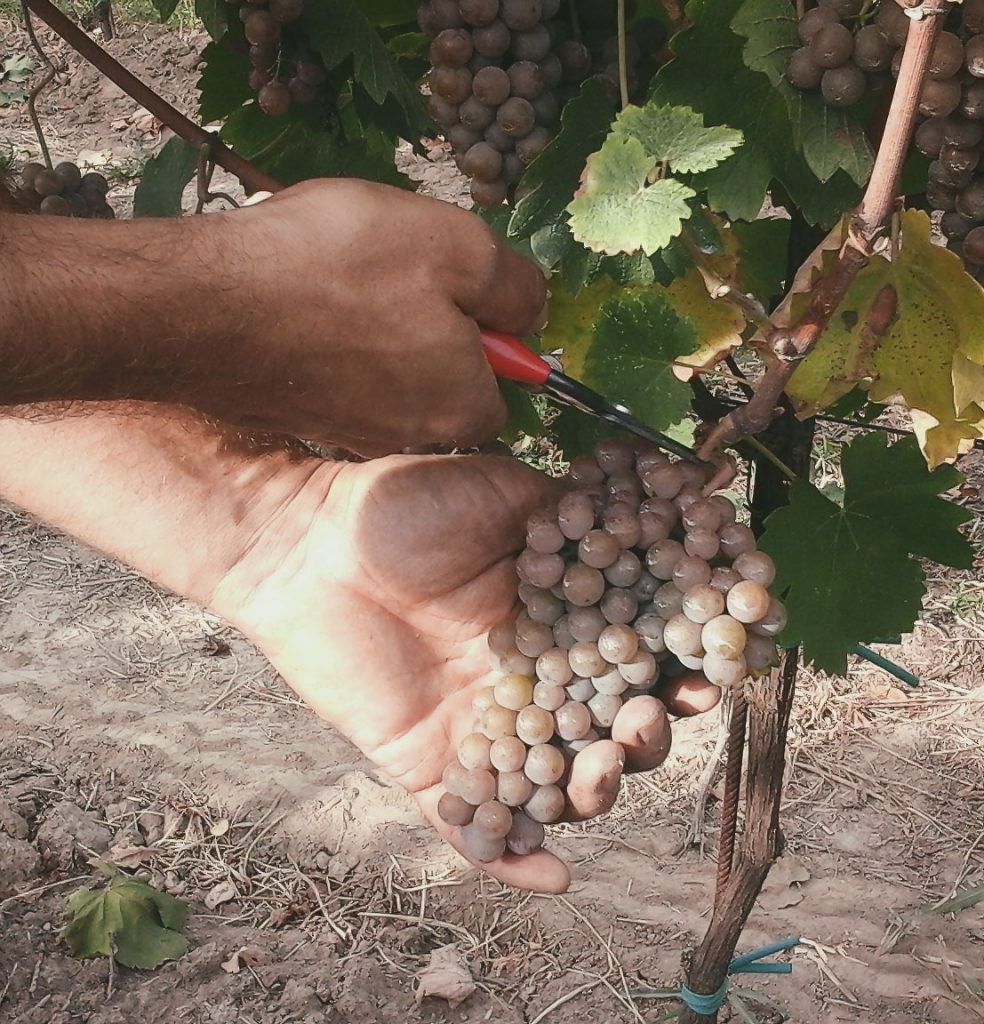 Would you like to know more?
View and download our brochure!
There we tell you in detail the history of our winery!